Get Involved on Campus
Volunteering
Throughout the year there are many opportunities to get involved in campus sustainability initiatives. In addition to helping make Acadia an even greener campus, all volunteer work can be included on your co-curricular transcript. Check out the opportunities below or maybe you have an idea for a new program. Contact us to learn more or to discuss your ideas.
Acadia Student Energy Team (Winter)
A lighting retrofit program is underway on campus. CFLs and any remaining incandescent bulbs in academic and administrative offices, student lounges, residences and common areas are being replaced with LED bulbs, which are 25% more efficient than CFLs and 80% more efficient than incandescent lights. Student volunteers help distribute and install new bulbs around campus. The time commitment could be a couple of hours a week at most and you can schedule volunteer work around classes and other responsibilities. Students will also receive a t-shirt. Please contact jodie.noiles@acadiau.ca if you would like to help with the lighting program at Acadia.
Acadia Community Farm (May - October)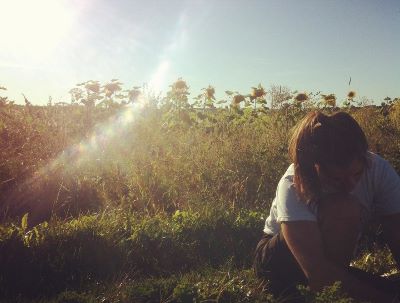 Each season we invite students, staff and faculty to help us grow food for the Acadia dining hall and Wolfville and area food bank. Volunteering at the farm can involve a variety of acivities in the garden from planting, wedding, watering and harvesting to helping with educational events and outreach. Contact jodie.noiles@acadiau.ca or info@acadiafarm.org if you would like to help.
Residence Eco-Reps (September-April)
Volunteer Eco-Reps are elected in each residence at the beginning of the academic year. Eco-Reps help organize events and activities in their residences to help other students understand environmental services such as waste, water and energy management on campus and how they can help improve Acadia's sustainability performance. Contact jodie.noiles@acadiau.ca or your house council to learn more.
Student Clubs and Societies
Acadia Beekeeping Club
Water Watch Acadia